F.I.S.T.: Forged In Shadow Torch
PC
Descripción
Explora más de una decena de zonas únicas en un mapa de estilo metroidvania. El Fist (puño), el Drill (taladro) y el Whip (látigo) son tres armas con estilos de lucha completamente diferentes que te permiten alternar entre combo alto, daño elevado y ataques de largo alcance de forma fluida.
Un juego de acción de estilo metroidvania que combina la exploración, el combate intenso y las plataformas desafiantes.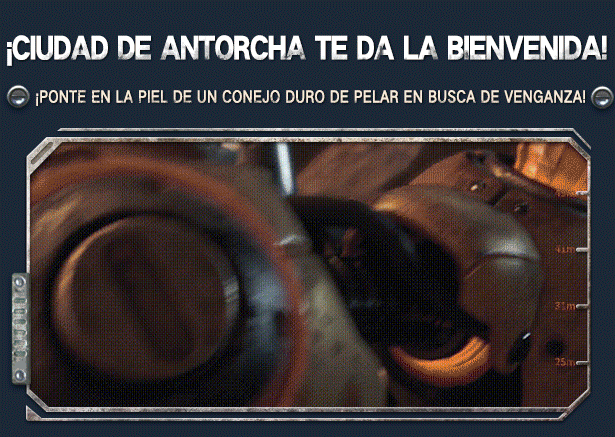 Hace seis años, la Machine Legion (Legión Robótica) invadió y colonizó Torch City, habitada, en su origen, por animales. Rayton, un exsoldado de la guerra de la resistencia, lleva viviendo aislado allí desde entonces. Después de que arrestaran por la fuerza a su amigo, Rayton recupera su puño mecánico y emprende su viaje luchando. Pero jamás se imaginaba que acabaría envuelto en una gran conspiración entre la mafia, la rebelión y la legión.
Sofisticado mapa de juego interconectado y con innumerables secretos
Explora el mundo de este juego de estilo metroidvania con decenas de zonas con temas de visión y diseño de niveles únicos. Para ganar recompensas tendrás que superar desafíos de combates, rompecabezas y plataformas en una infinidad de salas, túneles y atajos.
El mapa de juego interconectado y de carga automática hace que la detallada Torch City sea más convincente y hermosa.
Sistema de combate de estilo arcade con tres armas únicas
Domina el Fist (puño), el Drill (taladro) y el Whip (látigo), cambia tus ventajas y elige entre golpes largos, daño elevado y amplio alcance dependiendo de la situación del campo de batalla, y acaba con todos los enemigos que veas.
Cada partida será única y te pondrás a prueba ante decenas de enemigos con armas únicas y tácticas de cooperación exquisitas, y varios jefes con patrones de combate totalmente diferentes.
Estética dieselpunk única desarrollada con Unreal Engine 4
La combinación de la estética dieselpunk y la arquitectura de estilo oriental constituye el estilo visual principal de Torch City. Disfrutarás del intenso conflicto que existe en el mundo entre los animales peludos y el ejército mecánico, tanto por su apariencia como por su naturaleza.
El desarrollo con Unreal Engine 4, con un renderizado basado en la física y texturas extremadamente detalladas, ofrece un impresionante rendimiento visual en 3D y lleva al género a un nuevo nivel.
Description
Explore more than a dozen unique areas in a Metroidvania style map. The Fist, Drill, and Whip are three weapons with completely different fighting styles that offer seamless switching between high combo, high damage, and long range attacks.
Genres: Action, Platformer
Features: Single Player
A Metroidvania action game featuring exploration, intense combat and challenging platforming.
Six years ago, the Machine Legion invaded and colonized the Torch City, which was originally inhabited by animals. Rayton, the former soldier in the resistance war, has been living in seclusion since then. After his friend is forcibly arrested, Rayton reclaims his mechanical fist and steps to his journey fighting back. And he never expects that he has been involved in a bigger scheme between the mafia, the rebellion, and the legion.
Sophisticated and Interconnected Game Map with Countless Secrets
Exploring the Metroidvania game world with a dozen of areas with distinguishing vision themes and level designs. Earning the rewards by conquering the challenges of combats, puzzles and platformers in countless chambers, tunnels and shortcuts.
Interconnected and automatically loading game map makes the detailed Torch City more convincing and beautiful.
Arcade-styled Combat System with Three Unique Weapons
Mastering the Fist, the Drill and the Whip, depending on the situation of the battlefield, switch your advantages between the long hits, the high damage and the wide range, taking every enemy standing in front of you down.
Dozens of enemies wielding their unique weapons challenge you with exquisite cooperation tactics, and various bosses with totally different combat patterns provides you never repeated experience.
Unique Dieselpunk Aesthetic Powered by Unreal Engine 4
The combining of the dieselpunk aesthetics and the oriental-style architecture constructs the core visual style of Torch City, exposing the world with the intense conflict between the furry animals and the mechanical army from their appearance to the nature.
Powered by Unreal Engine 4 with physically based rendering and extremely detailed textures, presenting a gorgeous 3D visual performance and pushing the genre to a whole new level.