Air Conflicts: Pacific Carriers
Xbox 360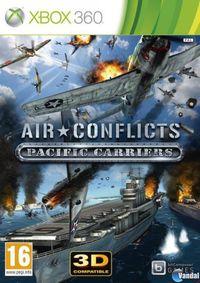 | | |
| --- | --- |
| Categoría(s): | Simuladores |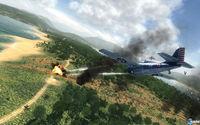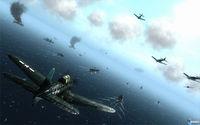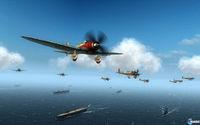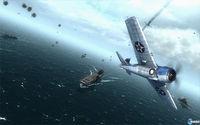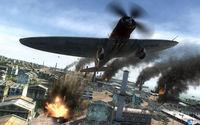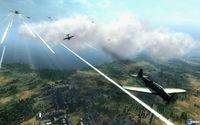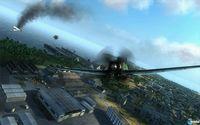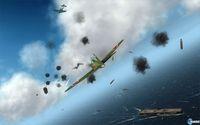 Descripción
Segunda Guerra Mundial. Encarnizadas batallas se extienden por toda Europa y la región del Pacífico ya no puede permanecer fuera del conflicto. Estados Unidos y Japón están en guerra y osados pilotos se lanzan a las batallas aéreas y marítimas. ¡Prepárate para vivir imponentes batallas aéreas sobre el Pacífico!
¡Experimenta en primera persona la historia de un portaaviones! Lidera misiones emocionantes centradas en gigantes buques de guerra y en sus capitanes.
¡Toma el mando de todo un escuadrón! En vez de controlar solo un avión, puedes controlar todos los aviones de tu escuadrón.
¡Vive las batallas más famosas de la guerra en el Pacífico! Protagoniza algunas de las batallas más importantes, como la de Midway, Pearl Harbor o la de la Isla Wake.
¡Diversión sin fin! Lidera las campañas tu solo o prueba tus habilidades como piloto en cuatro modos multijugador diferentes.
Description
Air Conflicts: Pacific Carriers is a unique flight simulation with strategy elements and a compelling storyline. The game is focused on aircraft missions during WW2 that are started from aircraft carriers. Choose your side: US Navy vs. Japanese Imperial Navy.
Experience the story of a carrier! Witness the adventures of Admiral Lucas Stark and Hideaki Hashimoto, the captains of aircraft carriers in the Pacific Ocean in WW2.
Protect your carrier! Take control of the ship's cannon turrets in Survive Mode.
Enter the watchtower! Look out for enemies and discover new missions.
Take control of whole squadrons! Instead of controlling just one airplane, you can control all aircrafts in your squadron in the respective mission.
Equip your airplanes with real weapons! All possible plane-weapons-configuration is based on real models.
A real setting combined with arcade gameplay! Every plane can only be equipped with a limited amount of ammunition. You can avoid this restriction as you switch between the different planes of a squadron.
A game that never gets boring! Play multiple single player and innovative multiplayer modes.
Experience the most famous WW2 battles! Be in the heart of battles like Midway, Pearl Harbor and Wake Island.
A huge war machinery for you to choose from! The game contains a total of 4 aircraft carriers, 21 battle ships and 12 aircrafts.